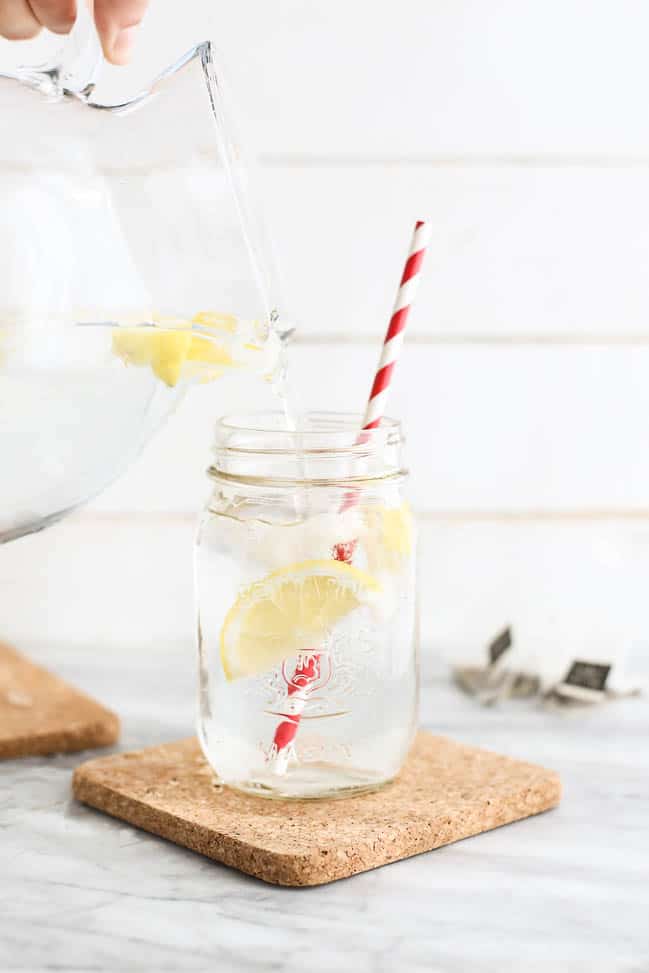 Lately, I've been thinking a lot about the way we cook. This article has got me thinking a little more in terms of basic, building block recipes that can be used in countless different ways. Turning one base recipe into multiple things throughout the week can save a ton of time and energy. Cooking a nutritious multi-component meal 3 times a day is a pretty ineffective use of time.
So, we're kicking off a series of super simple vegan recipes you can use in countless ways. We're starting with one of my favourites: vegan water! Thankfully it's quite easy to veganize this building block recipe. Simply label yourself as vegan and start sippin'!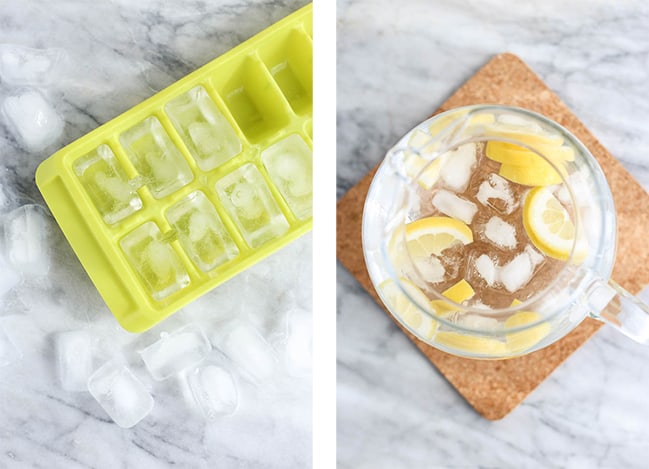 You guys are going to love this recipe because it's super healthy, refreshing, perfect for spring (who am I kidding? I love this stuff year round!) and honestly, kinda essential. I've adapted this recipe to suit nearly every diet and preference. It's gluten-free, soy-free, oil-free, fat-free, grain-free, paleo, fodmap-friendly, sugar-free, refined sugar-free, low sodium, and caffeine-free. Sadly I haven't worked out how to make this recipe organic, but I'll try to figure it out and I'll update this post with an organic variation ASAP!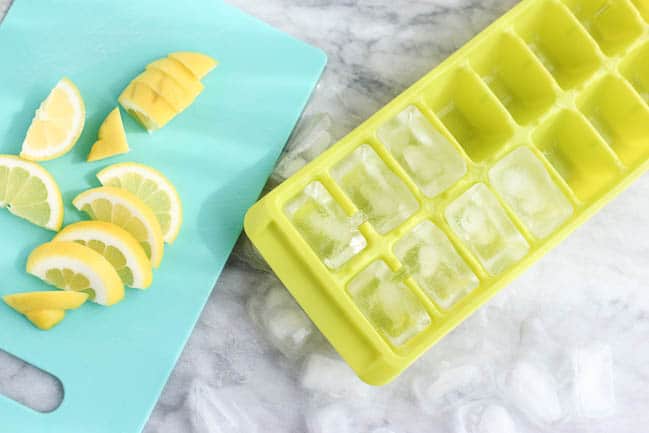 Oh my goodness, there are SO many ways you can use this recipe! You can serve it hot, warm, cool, or cold. I'm including a really cool variation for frozen water which is seriously amazing and so refreshing served in chilled vegan water. Add a slice of lemon and you're in for a real treat.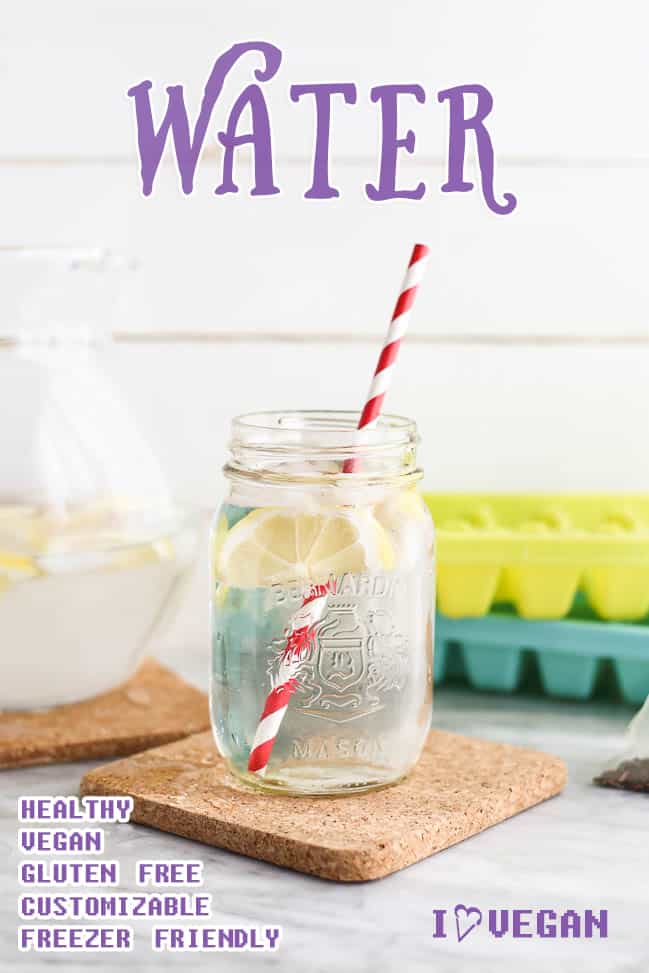 Looking for more ways to use up leftovers from this recipe?
Freeze the leftovers

serve as "ice" (a little bland on its own)
thaw in a fresh batch of vegan water
simply thaw and sip! (not my favourite, I prefer fresh for drinking)

Add it to soups and sauces to thin the consistency (be careful, vegan water is flavourless so it does tend to dilute the taste a little bit.)
Adjust the consistency of smoothies (use frozen to thicken, chilled to thin)
Great starting point for other recipes like coffee, tea, stock, and bouillon.
I hope you enjoy this recipe regularly! It's one of our favourites, even Lacey (our lovable mutt) loves it! Feel free to offer some to your pets and children. Enjoy!
Print
Vegan Water
Author:

Prep Time:

45 seconds

Total Time:

1 minutes 15 seconds

Yield:

1+ servings

Category:

Beverage

Cuisine:

Vegan
---
Description
An absolute essential! This veganized water is gluten-free, soy-free, oil-free, fat-free, grain-free, paleo, detox-friendly, fodmap-friendly, sugar-free, refined sugar-free, low sodium, and caffeine-free.
---
Water (can sub with "ice" - refer to recipe notes)
Vegan, to drink water
---
Instructions
According to package instructions, use a faucet, well, tap, or other approved water source to fill your chosen vessel with vegan water.
Be vegan, and enjoy!
---
Notes
Subbing ice for water:
You can totally sub in ice or snow if that's all you can find! Simply transfer to a large pot and heat over low-heat. Continue cooking until the mixture appears completely liquid. A toothpick inserted in the center should come out wet.
To make frozen water (ice):
Pour water into "ice cube trays" (available from most big box stores.) Be careful not to overfill the trays, the vegan water will expand slightly as it freezes. Place it as level as possible and freeze for 3-4 hours (shorter or longer depending on the quality of your freezer.) Avoid checking the progress too often or it will take longer. Be patient! The cubes should be solid all the way through, you should not be able to insert a toothpick (if you can, put trays back in freezer and wait for another 2-3 hours.) Store in the freezer. The frozen water will re-liquefy if not kept in the freezer. If this happens, pop the trays back in the freezer for another 1-4 hours, or until water appears solid again. This shouldn't affect the quality of the recipe. Will last indefinitely in frozen state but the flavour can deteriorate after a couple of months.
---
Nutrition
Serving Size:

1 cup

Sodium:

11.5 mg
😉 April Fools! Published April 1st, 2017